Articles
Ajenti V allows you to create a copy-paste template for easy DKIM, DMARC and SPF configuration.
Step 1. Key setup
If you already have a private DKIM key, just put path to it into
Mail > DKIM > Private key
box. Otherwise, just click
Generate DKIM key
, and Ajenti V will generate a key automatically.
Click
Apply changes
.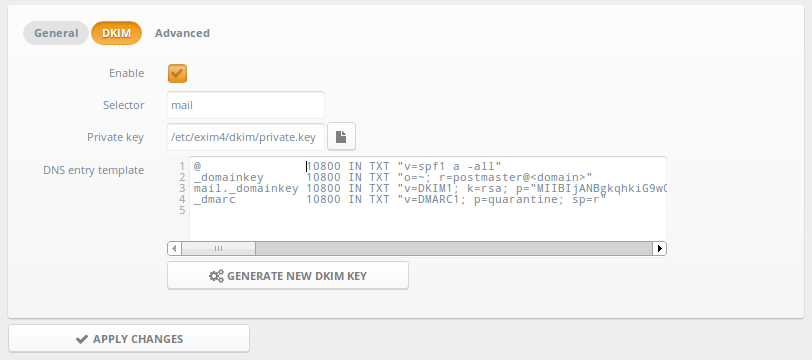 Step 2. DNS setup
Copy DNS entries from the 
DNS entry template
box, and paste them into DNS zone of your DNS registrar and wait up to 48 hours for a DNS update.