Questions

I followed the following tutorial: 
Setting up a Python website with Ajenti V (Django example)
, and I have not been able to walk the application. I do everything with the root user.
The error is as follows :

Mi folder configuration is :
-/srv/
  -vinilos/
        - env/
        - vinilos/
                   - manage.py
                   - vinilos/
                         - wsgi.py (Django auto generate file)
                         .......
        - public/
                   - static/
The Python WSGI is: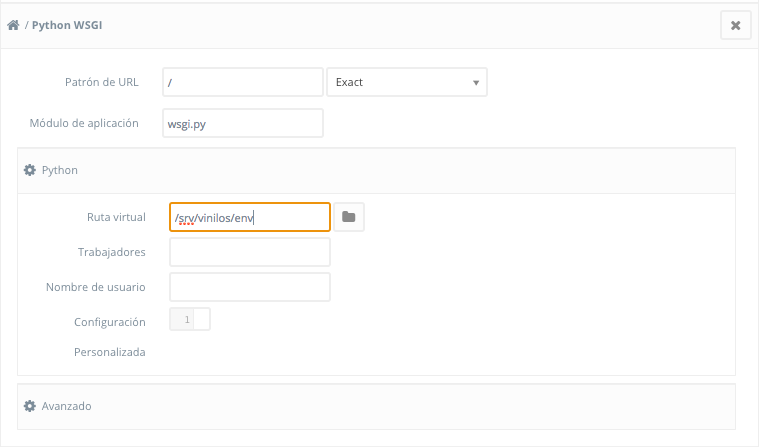 I was unable to make this work in weeks, any recommendation?